Projection technology continues to expand in functionality and innovative ways that bring exciting and engaging experiences into people's lives. Want to know how to offer similar opportunities to your K-12 students? Join us along with experts in projection mapping, digital signage, and experiential learning spaces — this is a must-see webinar focused on helping K-12 STEM, theater, computer science, and CTE teachers, along with district IT and AV administrators, understand simple ways to bring this exciting movement to classrooms and buildings in their districts.
Key takeaways:
Learn how projectors can enhance your school — from experiential learning spaces to digital signage and set design.
Discover how the new applications can be tied to your current curricula.
Find ways to encourage and include students themselves in the installation and use of these emerging technologies.
Simply click on the image below to watch "Create Innovative Learning Experiences Using Projection Technology" brought to you by eSchool News and presented by Epson America, with guests from Lumo Interactive, EDGE Sound Research and RabCup Corp. projection mapping experiences.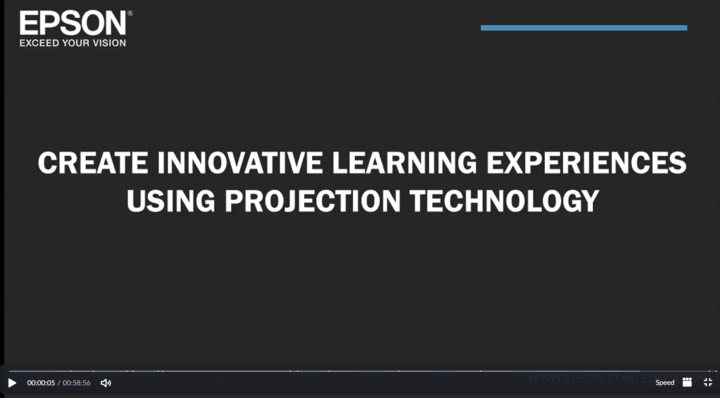 You can learn more about Epson laser projectors for education at Epson.com/education