As you turn on the lights in the office, you set down your bag and the phone starts ringing. On the other end of the line is a customer with a question about a quote you gave a few months ago for life insurance. He wasn't ready to purchase at the time, but is now reconsidering.
Providing more efficient customer service
A few months ago, you would have had to rush to the storage room in the back of the office to find the physical, printed quote form. But since your firm recently adopted document scanning technology to digitize your office's forms, you simply power up your computer, search for the customer's name and view the quote in PDF format on your laptop. Instead of having to stay on hold while you search through folders, your customer has the answer he needs in less than a minute. Because of your quick and accurate customer service, he decides to purchase a policy and makes an appointment for the next day.
Eliminating manual data entry
A customer stops by the office a little later to sign a policyholder contract for a new homeowner policy. After she leaves, you go to the Epson high-speed duplex scanner and quickly scan in the document. The document automatically converts into a PDF and uploads into your document management system, which lets you easily manage the workflow and search for a specific document.
After you scan the form, you shred the original document, which prevents theft of personal information. The document management system lets you control access at both the network and document level. The receptionist can only access documents pertaining to managing the office, while the claims specialist can only access claims forms and other documents related to his job. For employee confidentiality, employee records are only accessible by Human Resources and each employee manager. Having a well-executed electronic system like this not only ensures the security of your customers and employees—DMS technology enables compliance with important industry regulations, too.
Having more space in the office
At lunch time, you head to the breakroom in the office to eat your packed lunch and chat with co-workers. In the past, you all crammed into a small room. But since moving to the document management system and scanning documents into digital format, your firm was able to convert the storage room that was previously filled with file cabinets into a new break room. Many employees who were previously eating at their desks can now spend their break time connecting with each other and building relationships, which has resulted in more effective teams.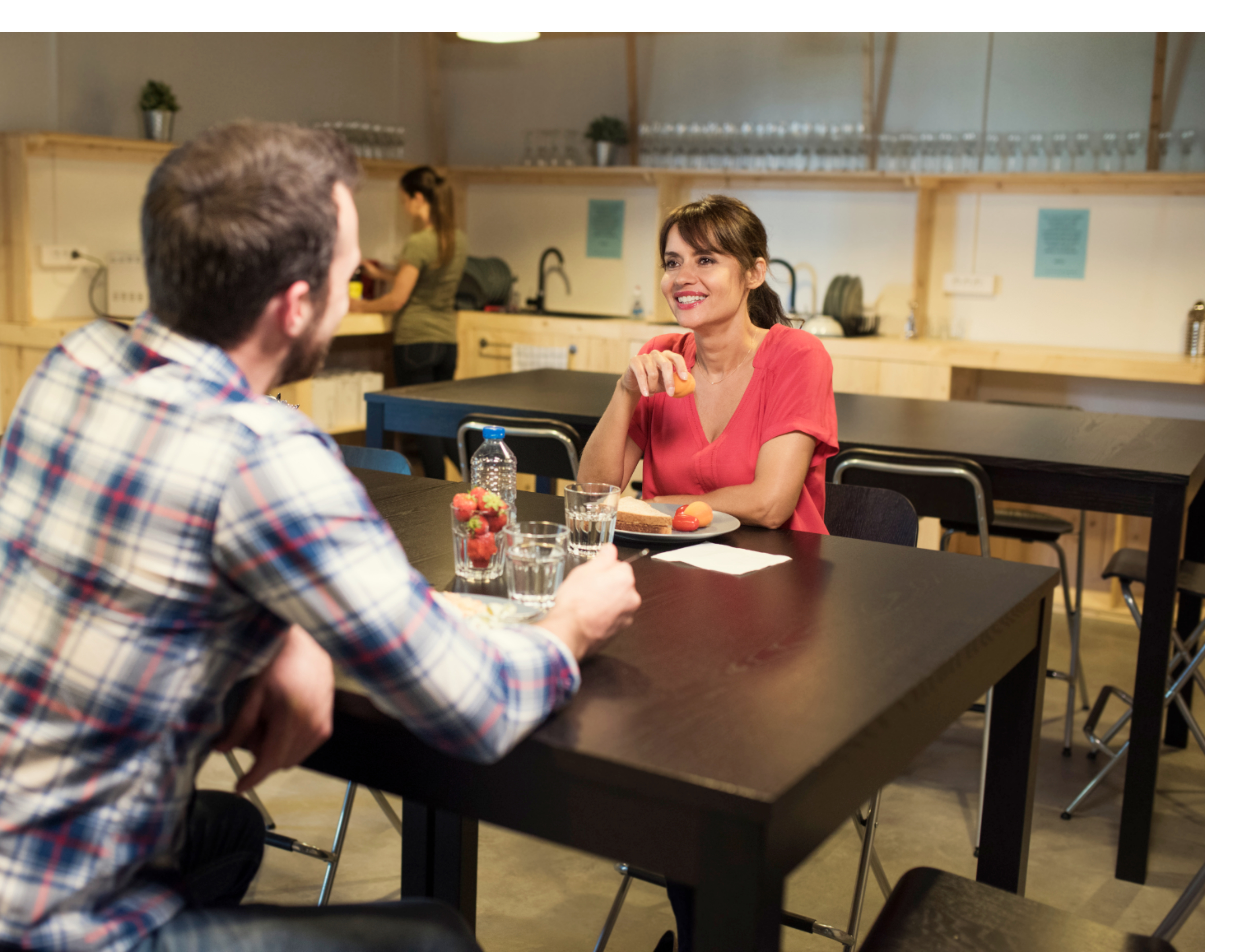 Spending more time connecting with customers to understand their insurance needs
A few hours later, a customer comes in with a completed application for car insurance. Instead of spending valuable time inputting the information into the computer, you can take more time getting to know the customer's needs and life. Because she mentions that she is getting divorced and moving into an apartment, you talk with her about renters insurance as well as purchasing a life insurance policy on herself since she is now a single parent. If you had been rushed to get through the paperwork, you might have missed the opportunity to connect on a personal level. Before she leaves the office, she also fills out an application for a life insurance policy and grabs a few of your cards to pass out to her friends.
Using automatic reminders to increase revenue and avoid policy lapses
Later in the day, as you are sending emails to current clients, the document management system notifies you that a longtime customer is up for renewal on their auto policy. When you finish your tasks, you pick up the phone and call the customer to touch base about the renewal. Within a few minutes, you have the contract signed and the policy renewal submitted. And best of all, your customer was thrilled that you proactively contacted him to remind him of the policy expiring. You not only got the renewal, but earned customer loyalty at the same time.
When you head home an hour later, you pack up your laptop and clear off your desk. Instead of containing piles of stacked papers, your desk is neat, clean and organized. You turn off the lights and head home for the day.
Find other ways to streamline your firm's processes with tips on SaaS tool adoption for small businesses.