Modern workplaces can no longer rely on outdated processes. Relying on pen and paper to get work done is not only time-consuming and inefficient—it poses a security risk for your business's most critical information. Document scanner solutions can be a sure way to streamline work, ensure compliance, avoid risk, and scale successfully.
But with adopting new technology and tools requires careful vetting, especially for regulated industries. Organizations should understand their options to ensure that the document scanner they choose not only does the work, but meets requirements as well.
Click the flowchart below to see how Epson document scanners can help businesses of any size, age, and industry streamline operations, stay compliant, keep sensitive information secure, and do better work—faster.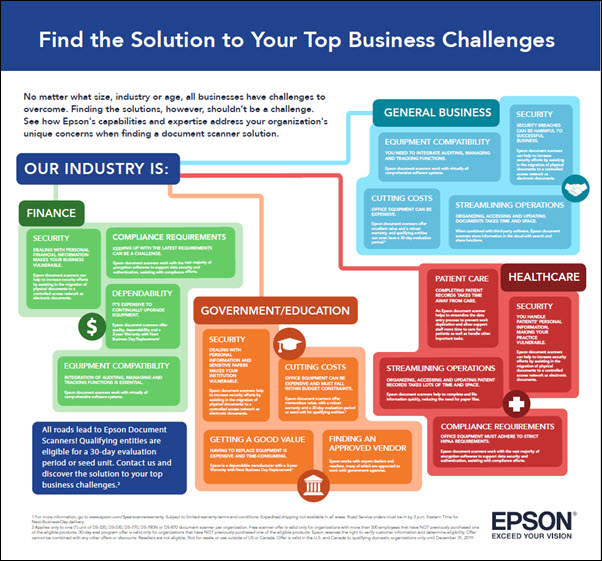 All roads lead to Epson Document Scanners. Request a free trial and discover the solution to your top business challenges.