Whether or not you're familiar with the term, you've likely encountered projection mapping at one time or another and been captivated by its magic. Also known as augmented spatial reality, it's the projection of video, animation, and other colorful displays onto three-dimensional objects. Every day, concert venues, amusement parks, nightclubs, sports arenas, and other business, educational, and large event venues around the world use it to astound and engage audiences.
Chances are, you've been among them.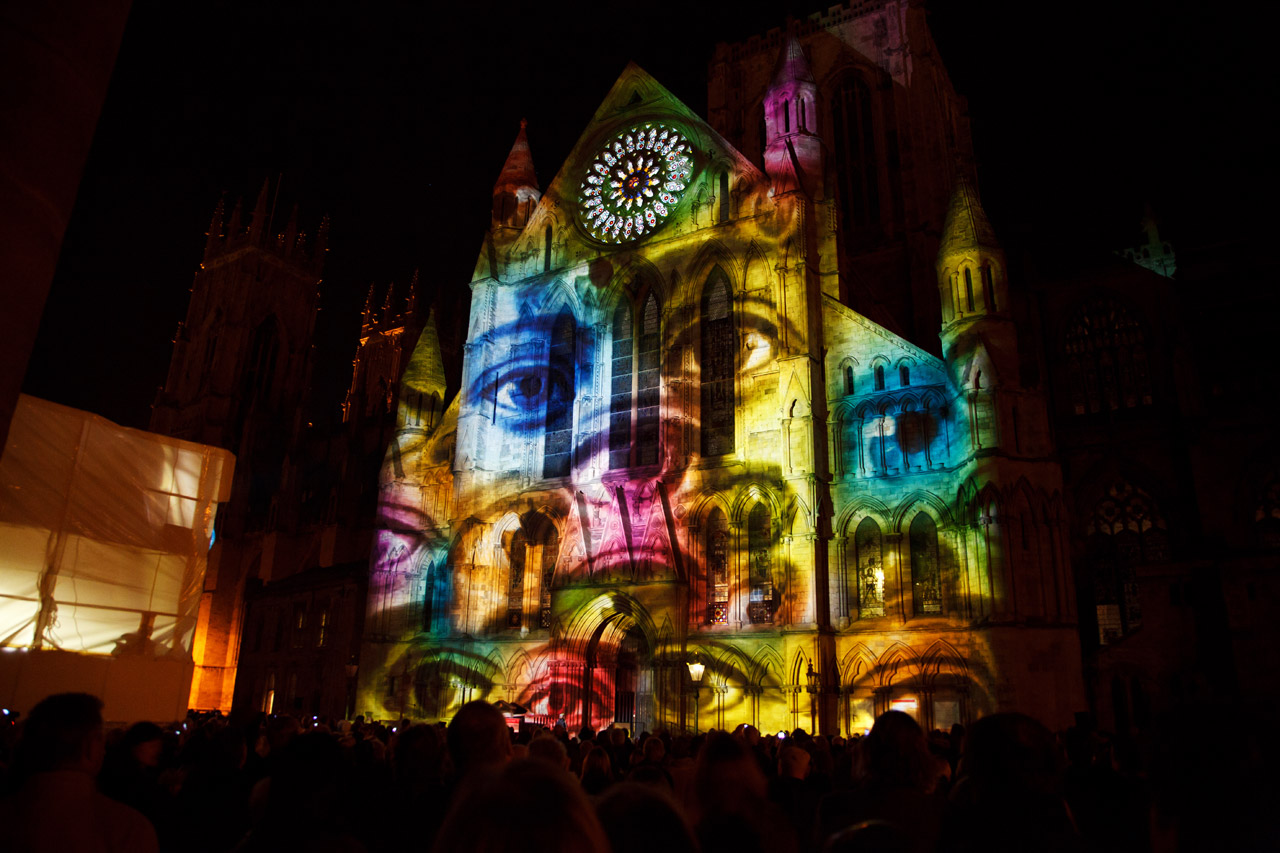 Back in the late '60s – when Disneyland pioneered the use of such projection, stunning spectators in its Haunted Mansion by making plaster busts sing and come to life – the high expense kept the medium out of the mainstream 1. But now, a new, affordable generation of projectors can bring that sense of enchantment to any space or surface, including irregular shapes, objects, and even entire building facades.
An invaluable engagement tool for helping businesses and event venues stand out in the modern digital landscape, projection mapping is here and more accessible than ever. And easy-to-use software makes creating and implementing one's own immersive experiences within reach.
But how does projection mapping work, exactly, and what makes it so powerful?
High-quality light projection
The answer to both is light, of course; light transforming an ordinary room or structure – or an ordinary emotional response – into something extraordinary. At product launches or theaters and everywhere in between, projection mapping creates an immediate "wow" factor that can boost audience attendance and attention rates.
And the possibilities are endless. With the high-definition projection of light, imagery, and video, anything you can dream up has the potential to become reality. In France, for example, Lyon's Festival of Lights attracts millions of visitors every year who come to see the artist-created light shows dance throughout the city's streets.
Think about using buildings and cityscapes to weave a simple story, or one as elaborate as these. Or, use another unexpected projection surface, like a dress, mannequin, piece of furniture, or almost any medium as a screen, projecting images that intrigue and inspire while weaving a compelling tale.
Extraordinary emotional impact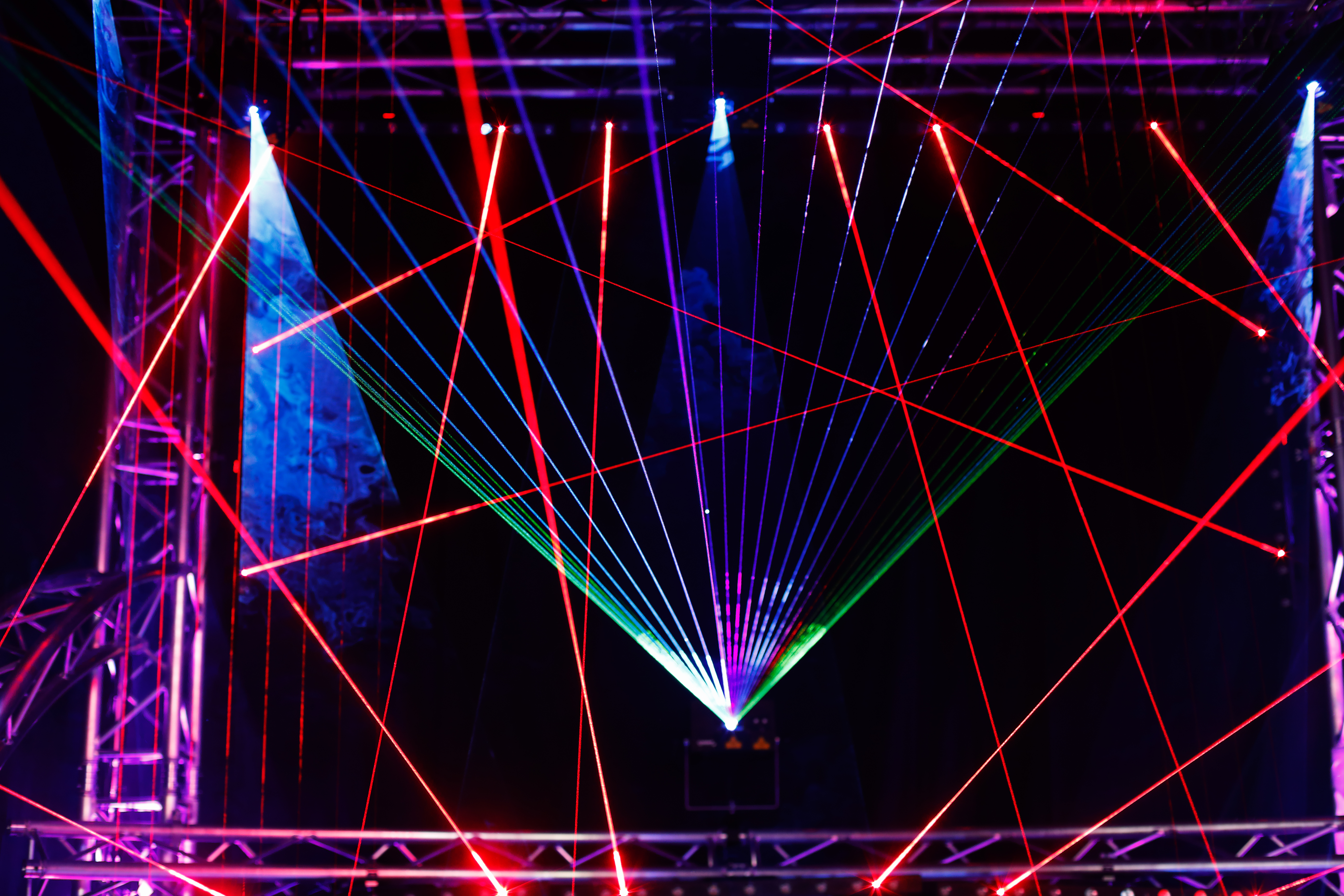 Whatever your canvas might be, from piece of clothing to historic storefront to the blank slate large venue, with high quality sound and synched up visual streams or seamlessly blended panoramic view projections, you can create an unforgettable, fully immersive experience for any viewer.
Projection mapping makes it possible to create the kinds of experience that deliver rich emotional impact, leading to heightened excitement and motivation – whether it's to get up and dance or move closer to purchase – and provides outstanding entertainment for current and prospective customers.
With sky-high smartphone use and dual or multiple devices immediately at hand, traditional screens no longer deliver the impact they once did for consumers today. "People have a higher expectation from their interaction with technology," says Michael Schneider, Senior Designer and A/V Technologist at ESI Design. That's why, "more and more, we're seeing offices and commercial buildings that are reinvigorating the architectural space by using projection." It's a different way of doing things, and it leaves a mark.
Studies at the University of Toronto have found that bright lights – the kind seen in video mapping, laser shows, and other projections – actually do intensify emotions and lead to intensified sensory responses, exciting the brain on a variety of levels. For businesses and venues looking to make an impact, then, efforts should veer toward higher light levels when showing off emotional product purchases like cars, fashion or jewelry, bringing products to life with digital graphics or interactive store window displays.
The applications are virtually limitless when it comes to projection mapping, and many businesses use the tech right at "home" within their offices, too. It can liven up meetings, take a presentation above and beyond expectations, or even "create collaborative work spaces," says Schneider, "by projecting a 12-foot-wide digital work space and touch-activat[ing] the projection surface like a cellphone screen."
That's not a far-off future he's describing; it's the here and now. And with the simple use of projection, anyone can make it possible. Marketing, business, and event efforts across industries stand to benefit from the unique visual and sensory experience that mapping delivers. Are you ready to engage your audience – customers and co-workers alike – in a new and exciting way.
Learn more about the powerful potential for projection mapping with Epson.
1. Jones, Brett. "The Illustrated History of Projection Mapping." Projection-mapping.org. http://projection-mapping.org/the-history-of-projection-mapping