Using vivid color in printed materials helps bring them to life — it can also help improve communication and productivity. And now, advances have made color printing fast, efficient, and affordable for business. For example, the Epson WorkForce® Pro WF-C579R network MFP offers high-productivity color printing that's easy on your company's budget — it features a replaceable ink pack system with extra high-capacity packs that can deliver enough ink to print up to 50,000 ISO pages black/20,000 ISO color pages before changing the packs.1  
No matter your industry, color can help transform just about any plain black and white business document into a more expressive, engaging piece. Read on for tips and examples that demonstrate the benefits of color and discover the business potential that can be found in vibrant color printing.
Boosted brand recognition 
According to Forbes, using color in marketing efforts can significantly improve brand recognition, making it a no-brainer for printed materials. And paired with consistent visual storytelling, brand affinity and recall can go even further. But instead of randomly picking colors, it's important that your chosen colors make sense for your brand and what it stands for. 
"When it comes to marketing, no choice should be made on a whim — and that includes color," iStock experts advise. "The hues you choose to infuse into your work and your brand send underlying messages to your audience. A certain combination of colors can create a unique aesthetic while creating specific emotional connections that impact buyer behavior." So brush up on your color psychology to optimize your messaging and make sure you're hitting the right notes.
Generally speaking, iStock provides the following guidelines: Red is associated with excitement and action while orange denotes confidence and friendliness. Yellow hues give a feeling of warmth and optimism, and green evokes peace, health and growth. Blue signifies strength and trust, and purple hints at knowledge and imagination.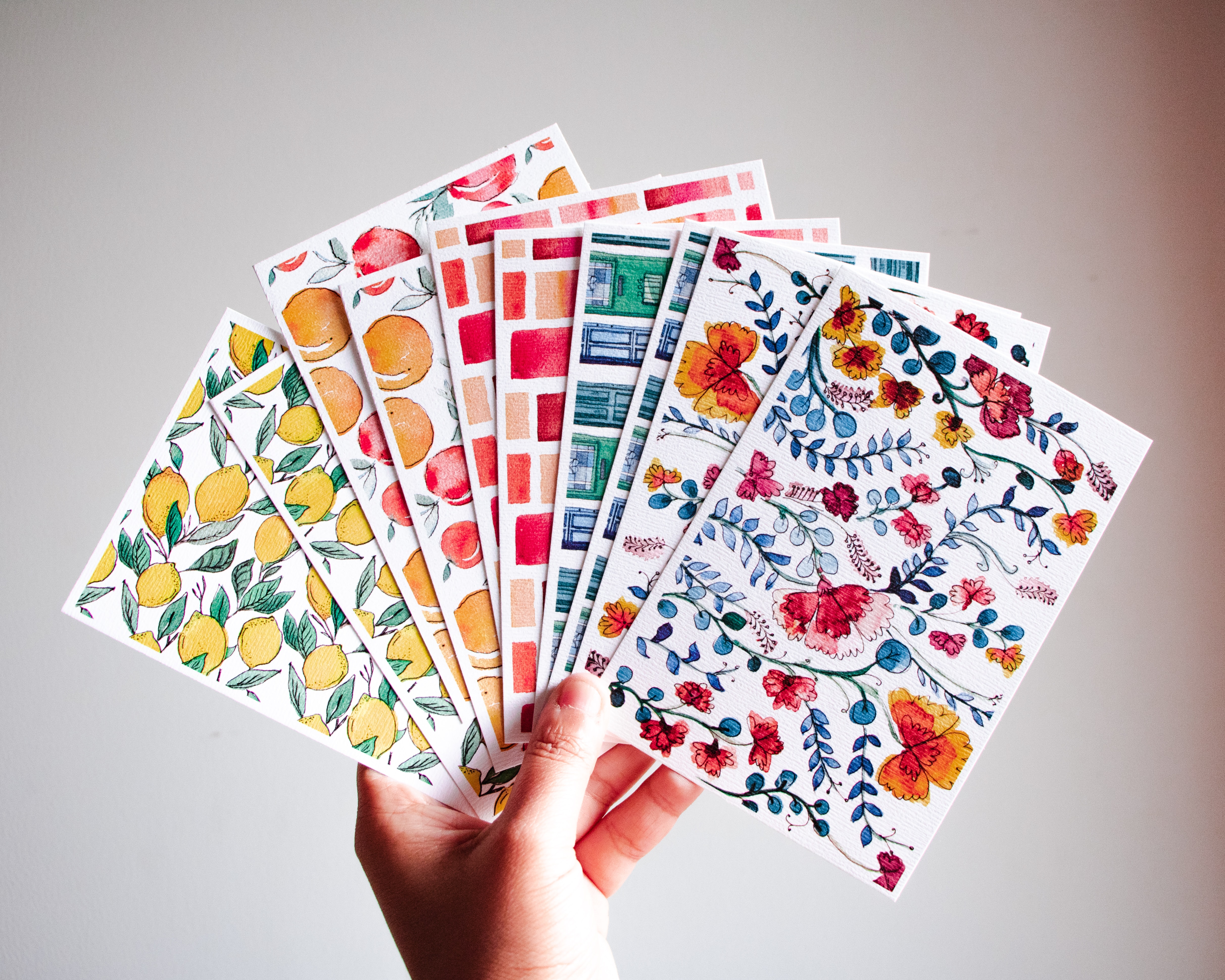 From all kinds of announcements via bulletins, flyers, and brochures to well-designed and strategically-placed posters and banners, the sky's the limit when it comes to creating eye-catching pieces that can help boost your business. Epson Business Inkjet printers work with a variety of sizes, formatting, and paper weights so you can create an incredible array of printed materials for a wide range of business needs.
Increased audience engagement
Study after study shows that color consistently outperforms standard black-and-white communications. So much so, that materials printed in color are much more likely to be read and can even be more motivating. They've also been found to increase attention spans. Now imagine all the expanded opportunities and ROI potential a fast, efficient color printer can provide for your business.
Epson Ideas: Without color-coded visual cues that denote different meanings — from numerical values and percentage breakdowns to distinct departments, content sections, and beyond — it's too easy for readers to get lost amidst facts and figures. More readers prefer to engage with colorful messaging, so the next time you're printing a presentation, report, or other important client work, consider color printing to create engaging vibrancy and dimension that sustains focus and directs reader attention.
Color can transform the printed page. For restaurants and retail businesses, the ability to produce custom-designed menus and signs can make for an elevated customer experience that can be all the more delightful and memorable.
Fast content comprehension
Not only can printed color materials help increase engagement, they also can make it easier for readers to understand the content at hand. Research shows that information is located faster when it's in color, and it's also been found to have a very positive impact on overall comprehension. That means color can help your communications and messaging make a big impact and it's easy to do it with fast, affordable color printing. 
Epson Ideas: Highlighted text has also been found to be more effective than bold font, which can make it a better choice for everything from labeling, instructions, and reminders to training materials and other efforts in which clear, immediate communication is key. With easy-to-use software and user controls, Epson printers enable consistent color coding for all kinds of administrative tasks and other projects. 
With a wide range of business printers to choose from, you can find the ideal solution to support a variety of daily printing needs. Epson offers sleek Supertank models like the ST-C4100 that features revolutionary printing with easy-to-fill, supersized ink tanks and includes up to 2 years of ink in the box.2 With this printer, you can achieve remarkable productivity and save up to 90 percent with low-cost replacement ink bottles vs. ink cartridges.3 And with the fastest color printing in its class4, the high-performance Epson WorkForce Enterprise WF-C21000 multifunction printer is the ideal solution for companies with departments or workgroups.  
Learn more about all the options available for color printing with Epson inkjet printers at Epson.com/Business-Inkjet-Printers     
1Replacement ink pack yields are estimated based on ISO/IEC 24711 test in Default Mode printing continuously. Ink pack yields vary considerably for reasons including images printed, print settings, temperature and humidity. Yields may be lower when printing infrequently or predominantly with one ink color. All ink colors are used for printing and printer maintenance, and all colors have to be installed for printing. For print quality, part of the ink from the included ink packs is used for printer startup and a variable amount of ink remains in the ink pack after the "replace ink pack" signal. For details, see www.epson.com/inkinfo
2Based on average monthly document print volumes of about 200 pages.
3Actual savings and costs will vary considerably based on print tasks, print volumes and usage conditions. Savings and cost per ISO page are based on the cost of replacement ink bottles and the cost of enough standard cartridges to achieve the total page yields of the bottles using the MSRP (USD) and yields for Epson® standard-capacity ink cartridges for similarly featured Epson consumer inkjet printers as of November 2021.
4Compared to similarly featured color multifunction printers with speeds of 45 ppm or greater based on industry available data, December 2020. Actual print times will vary based on system configuration, software, and page complexity. For more information, visit www.epson.com/printspeed