Five letters are on the minds of almost everyone involved in education today: STEAM (science, technology, engineering, arts and math). And that is a key reason why website TeachThought names "Maker Learning" as the second most popular trend in education for 2018.
Makerspaces in schools allow students to explore, create and tinker—all skills that STEAM disciplines require. Students in makerspaces get an opportunity to try out different tools and technology to build and fix, trying different methods to find one that works best. When collaborating on a group project in a makerspace, students divide up responsibilities and practice cooperation and compromise—soft skills that will be an asset in any 21st century workplace.
The learning experience in a makerspace also gets students out of their "screens" and exposes them to new types of technology and practical ways to use it. If you don't yet have a makerspace, now is the time to explore how it could be a perfect complement to existing technology in the classroom.
What is a makerspace?
The term "makerspace" has even made its way into the dictionary, defined as "a place in which people with shared interests, especially in computing or technology, can gather to work on projects while sharing ideas, equipment, and knowledge." School makerspaces offer a designated area—whether an entire lab, a corner of the classroom or even just bins on mobile carts—where students can participate in personalized learning or congregate as a group to collaborate as they design, build and experiment..
"Education makerspaces facilitate an active learning environment in which students are encouraged to develop, design and create their own content, projects and products," explain researchers from Drexel School of Education and Drexel's ExCITe Center (Expressive and Creative Interaction Technologies) in the recent "Making Culiture" report. Most makerspaces have a tech-heavy emphasis, both to appeal to kids' interest in using technology to create professional-looking products and because savvy schools are always looking for fresh ways to help kids try the new tools that will be part of their everyday life.
"The maker mindset is a 'can-do' attitude…an invitation to take ideas and turn them into various kinds of reality and the process of iterating on a project to improve it," says Dale Daugherty, founder of Make Magazine, in his book "Free to Make: How the Maker Movement is Changing Our Schools, Our Jobs, and Our Minds."
Since those are the exact skillsets needed to succeed in today's STEAM-focused workplaces, you've probably considered embracing the maker movement. Here are the nuts and bolts of creating a makerspace in schools.
What technologies should be included for personalized learning and collaboration?
The beauty of a makerspace in schools is that each one is as unique as the group designing it. Makerspaces typically incorporate the most cutting-edge of technology in schools, such as 3D printing, computer-aided design and coding, but often also offer complementary low-tech activities like crafting.
The more materials your makerspace offers, the more range that kids have to tinker. In order to ensure your materials dovetail well with other disciplines that kids might be exploring in STEAM-related curriculum, consider holding a brainstorm session with science, math, technology and art teachers to see what they suggest.
In addition to hands-on materials, educators should consider support devices, such as:
Projectors: Projectors offer an engaging way for students to share work from multiple devices. An interactive projector enhances collaboration when used with a whiteboard, wall or even a table.
Document cameras: Use them to capture and display documents, 3D objects and other projects. Document cameras provide an easy way to bring presentations to life.
Printers: Choose one that can handle creative projects, such as a photo or wide format printer or even a dye-sublimation transfer printer to allow printing on various materials.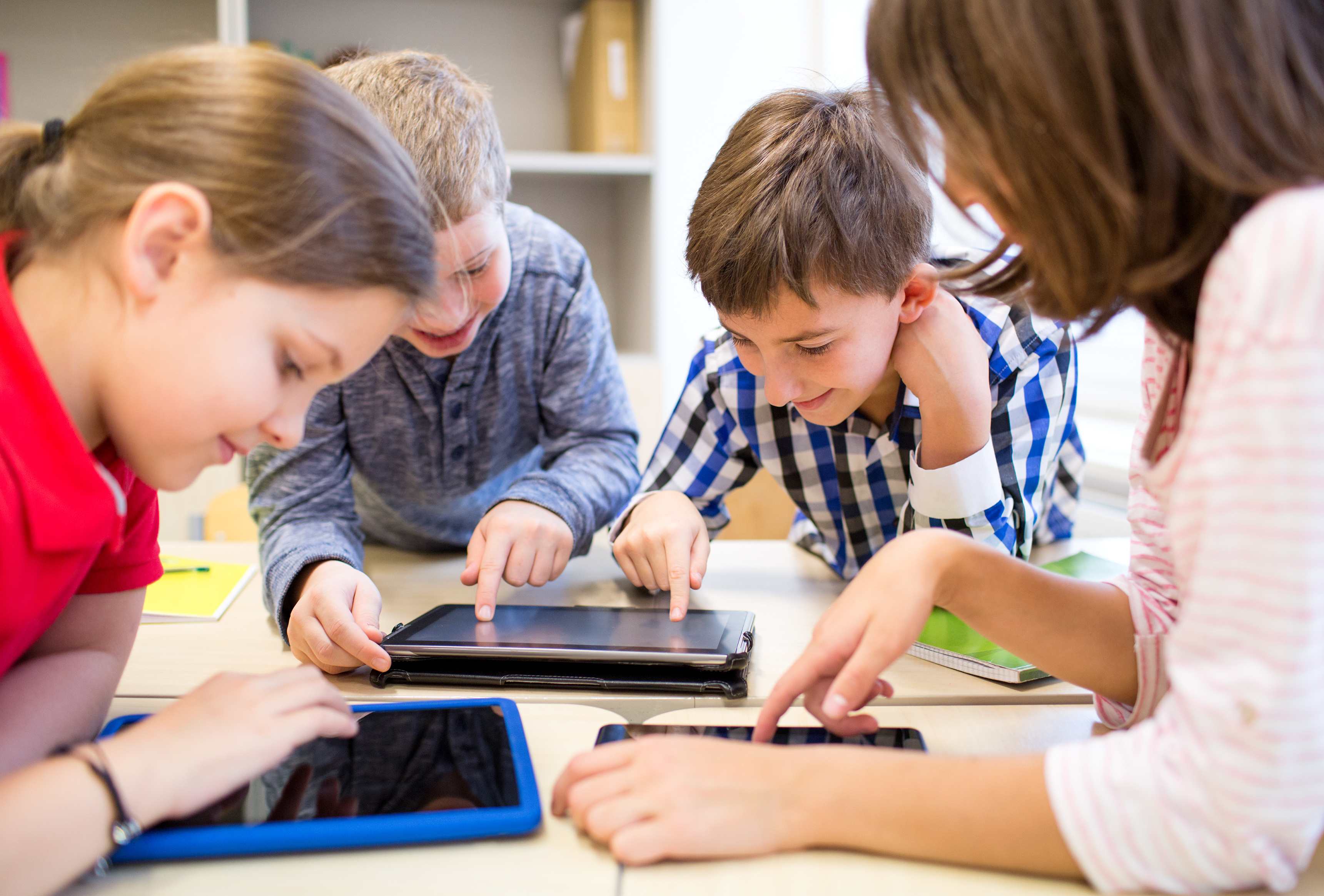 How do schools use makerspaces?
There are a number of ways to rotate use of the makerspace, and they really depend on your school community, the size and breadth of the makerspace and budget for tools and materials. Here are some options:
Offer rotating access to the makerspace as "specials", similar to periodic classes like music, health, or library time .
Offer a makerspace elective for middle school or high school students.
For larger schools, designate use of the makerspace as a special activity that one grade, such as fourth or fifth, uses as part of their year-long curriculum.
Have "open hours" before and after school and during lunchtime to allow students the chance to explore personalized learning. It's a great opportunity for those not on a regular rotation to try out the makerspace and for students to work on projects that aren't specifically part of class time. In the "Making Culture" report, instructors shared that makerspaces with open hours before school even led to increased student attendance
One of the most impressive elements of makerspaces is their ability to allow students to "Do-It-Together" (DIT) or "Do-It-With-Others" (DIWO), which means that kids can collaborate as a group rather than always needing their own space and materials.
How do I let my school community know about the makerspace?
If you build it, they will almost surely come. In fact, rather than needing a plan to encourage use, you are more liable to need solid policies for sharing the makerspace among all those who want to access it.
If you do find you need to raise awareness of the makerspace, consider some of these activities:
Hold an open house during back-to-school night or teacher conferences to invite parents in to see the space.
Display student projects prominently in hallways or display cases.
Develop a school-wide survey to include students in the decision-making process when you are choosing new projects or materials.
Sponsor an assembly where you can showcase recent projects—create a presentation and have students run the projector and narrate the visuals to explain more about what they are creating in the makerspace.
Start evolving your classroom today
Adding a makerspace to your school is one of the best ways to augment existing technology in schools and promote creativity-fueled personalized learning. Heading into the new school year is a good a time as any to bring creativity and collaboration into your classroom
Whether you're creating or upgrading a makerspace, explore Epson's education solutions to find new ways to inspire your students this year.